The Dalmatian Syrah 2017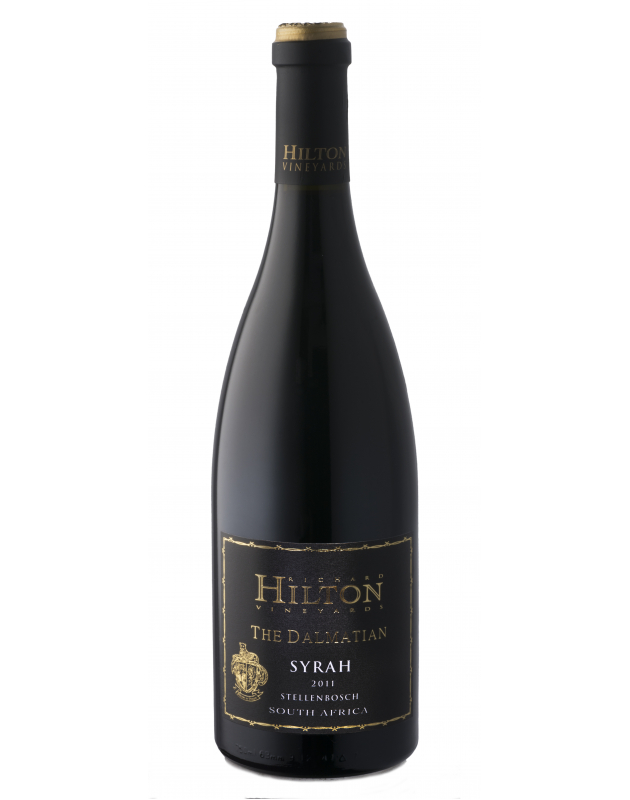 The Dalmatian Syrah 2017
TASTING NOTE (as at May 2019)
Dark ruby in colour, a subtle nose of dark fruits (cherries, blackcurrants and loganberries) with a whiff of violets. Luscious blackberry notes and a hint of spice on the palate supported by subtle French oak integration – well rounded, finely balanced, smooth tannin structure and a long finish.
Awards
General
This wine is called The Dalmatian on account of the minimal portions of the Viognier cultivar used in the blend, either co-fermented, or in topping barrels, depending on the vintage, as the Viognier grape is reported as having its origins from the Dalmatian coast (current day Croatia).
WINE OF ORIGIN STELLENBOSCH
● 99% SYRAH / 1% VIOGNIER
● 2017 VINTAGE
● 1,364 BOTTLES PRODUCED
● Hand-picked & sorted in the vineyard
Range:

Richard Hilton Vineyards Syrah