Ironstone Syrah 2017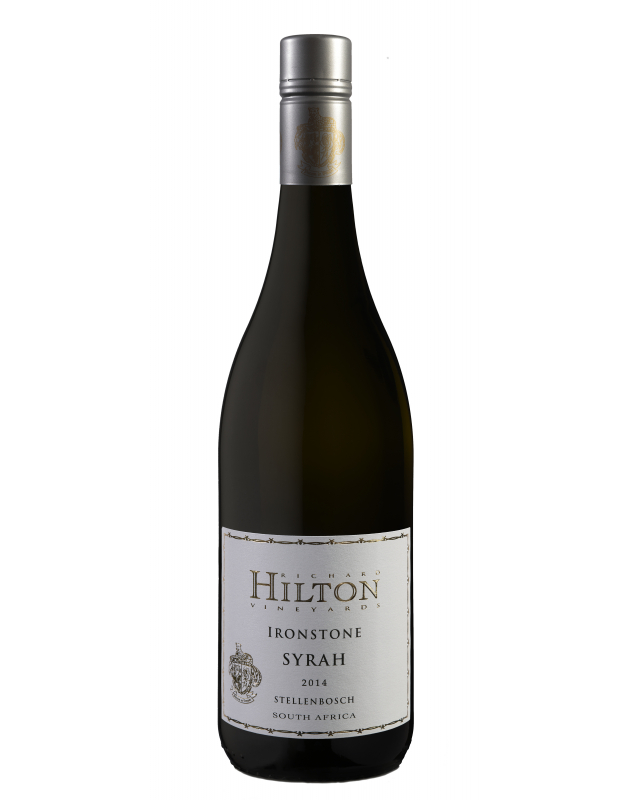 Ironstone Syrah 2017
TASTING NOTE (as at 1 March 2019)
Bright, clear dark inky colour - notes of dark forest fruits, dark cherry and a hint of spice on the nose
followed by a crystalline palate of tightly packed, ripe, damson, loganberry and blackberry. A good
acidity on the palate provides this wine with a good backbone to age. It is finely balanced with soft
tannins and will benefit from maturing in correct cellaring conditions for 5-8 years.
● WINE OF ORIGIN STELLENBOSCH
● 100% SYRAH
● VINTAGE 2017
● 11,766 BOTTLES PRODUCED
● Hand-picked & sorted in the vineyard
WINEMAKING
100% de-stemmed and crushed with an addition of sulphur at 20 parts per million. Left to cold soak
for 48 hours, inoculated with a Rhone yeast, fermented at temperatures between 18-28 celcius for
7-9 days, pumped over two to three times a day, tank closed off for 14 days, pressed, and racked
back into tank for full malolactic before being transferred to barrel.
MATURATION
Small French oak barrels, 2​nd​ / 3​RD​ / 4​TH ​/ 5​th​ / 6​th​ fill barrels, for 18 months – no fining or filtration.
CELLARING POTENTIAL
● When drinking now, decant into a 'ships decanter' two hours before serving.
● Optimum drinking 2021 - 2025
● Cellaring potential until 2027
Technical Analysis
alc
rs
pH
ta
Wine Information
Accolades
4* Platter's Wine Guide 2020 HILTON Ironstone Syrah 2017
4* Platter's Wine Guide 2019 HILTON Ironstone Syrah 2015
4* Platter's Wine Guide 2018HILTON Ironstone Syrah 2014
IWSC 2018 GOLD HILTON Ironstone Syrah 2014
TOP 100 WINES SOUTH AFRICA 2014 Ironstone Syrah 2011
OMTWS (SOUTH AFRICA) 2016 BRONZE HILTON Ironstone Syrah 2012
Other
Winemaker
FoodSuggest
Ageing
Range:

Richard Hilton Vineyards Syrah