The Emperor Probus Viognier 2016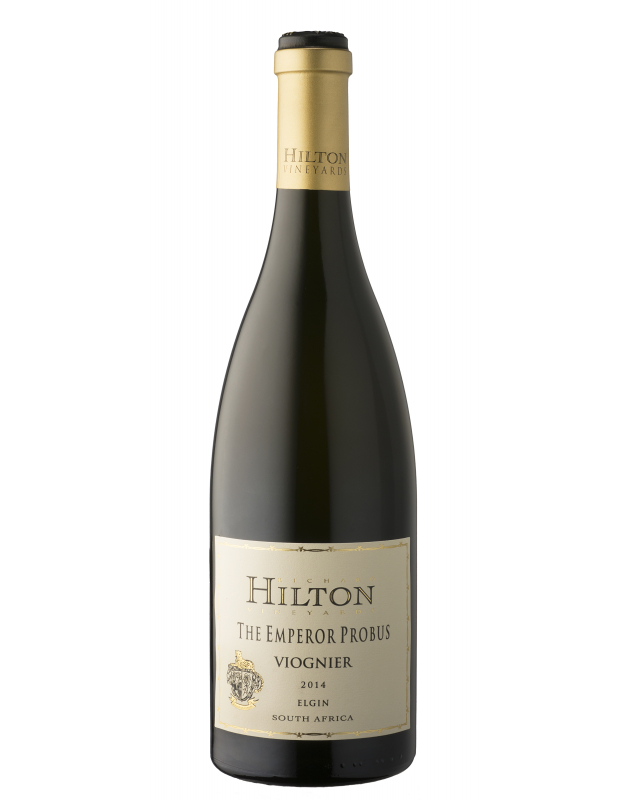 -25 %
The Emperor Probus Viognier 2016
The 47th Roman Emperor Probus was responsible for introducing this cultivar to the Rhone in the year 281AD, where it eventually found its spiritual home of today, the Rhone Appellation of Condrieu. This wine pays homage to Marcus Aurelius Probus.

This wine pays homage to Marcus Aurelius Probus.
● WINE OF ORIGIN ELGIN
● 100% VIOGNIER
● VINTAGE 2016
● 2,338 BOTTLES PRODUCED
● Hand-picked & sorted in the vineyard, barrel select in the winery.

WINE-MAKING
De-stemmed, pressed in a closed Bucher pneumatic bag press with a 2 hour period of skin contact.
Pressed at 0.5-0.8 of a bar - left for 48 hours in stainless steel to allow for sediment settling. Racked
into small French oak barrels (1 st , 2 nd and 3 rd fill). ⅓ fermented 'wild' and ⅔ inoculated with a Rhone
selected yeast strain, fermented at temperatures between 14-17 celcius for 7-10 days. 100%
malolactic fermentation occurred naturally on this wine.

MATURATION
100% in small French oak 50% new / 50% 2 nd / 3 rd fill barrels for 9 months

OFFICIAL ANALYSIS
Alc.Vol %: 13.85
Total Extract g/l:   24.51
Residual sugar g/l: 4.3
Sugarfree extract g/l: 20.80
Total acidity g/l: 5.9
Volatile acidity g/l: 0.49
Free SO2 mg/l: 27
Total SO2 mg/l: 79
Ph: 3.39
 
TASTING NOTE (as at Nov 2019)
Deep bright gold - whiff of cream and clementine, peach and quince, with hints of vanilla and judicious oak maturation overtones. Tropical notes on the pallet also display white juicy fruits of lychee and apricot. Rich, concentrated, and with mouth-watering appeal, this full bodied yet soft wine will round out to become even longer and more lingering.

CELLARING POTENTIAL
● Optimum drinking 2020- 2022
● Cellaring potential until 2025
Range:

Richard Hilton Vineyards Viognier